We are very proud to of taken part in the STEM Project 2019 and mentor children from local school, Windsor High School.
We wanted to show the future generation that Science, Technology, Engineering and Maths, play a vital role in their future careers. Our aim was to boost the student's engagement in these key topics and to show them how Somers Forge are environmentally friendly through the investment in the latest technology.
As a company we are conscious that we must protect the environment for the future generations. Working closely with mentor Victoria Allen, the students looked to create an idea which could help reduce the carbon dioxide created through the forging process.
Sequestration can reduce global warming and in an environment such as the steel industry, there is a growing need to create greener solutions. Carbon sequestration; a natural or artificial process by which carbon dioxide is removed from the atmosphere and held in solid or liquid form. The students researched the effects on plants from burning fuels and thus the concept to create a plant box which would be attached onto chimneys was created.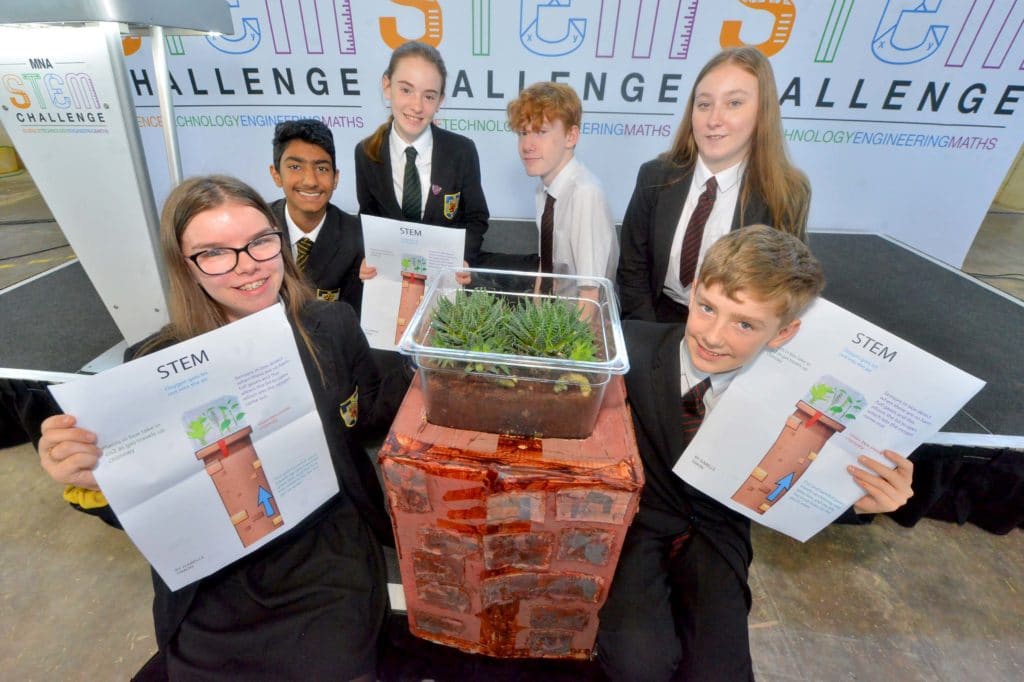 The students took this one step further and used recyclable materials for the challenge. Future developments highlighted for the prototype included having the sensors linked to a app, allowing for more convenient monitoring.
At Somers we manufacture in accordance with the International Environment Management System BS 14001:2015 and are a member of the Climate Change Levy.